Do You Know Who ALL These Movies have in Common?
In each of these Blockbusters my students have followed a proven formula to develop Reliable Storylines and Emotionally Engaging Characters. They have attracted audiences around the world. There's a reason for their global successes: All that has to be done to predictably repeat a Blockbuster's Success is follow The Formula. That includes using specific techniques to create unexpected stories, scenes, characters and settings. This treasure-trove of techniques is anything but obvious.
In fact, these techniques are "secret" in that they address and influence the audience on a deeply subconscious level. And the audiences love it! People want to be influenced if you do it in the right way.
Here's why this is important for you and your business:
The same Blueprint that is followed to create compelling characters… and Heroes that draw the audience in… to keep them on the edges of their seats… to move them to tears of laughter and joy…  is the same Formula that I teach my clients who are going to give a TED Talk, or present to investors, or create a brand, or even an Elevator Pitch.

Got Influence?
Influence usually begins with a great Elevator Pitch. Unfortunately, most Elevator Pitches inspire a "so what?" response. How do you Take Someone from "So what?" to "Tell me more" to "Wow"!
In the above video —
–David teaches 300 entrepreneurs how to do exactly that.
How many elevator pitches can you remember? Ask not for whom the bell tolls, for how many people, a year from now, will remember yours?
In one to four sentences you've got to use wordsmithing, images, twists, ideas, and hope to yank your listener along a journey from boredom or skepticism into an urgency to connect.It's storytelling at warp speed.
The business jet stream moves fast, and after a networking occasion, most of us follow up with just two or even one person.
The video show how you can be that one person.
Enter Your "Email to Receive The Action Guide"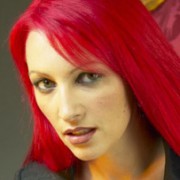 "Beyond Structure is without question the most valuable class I've ever taken. Over the years, I've recommended it to aspiring screenwriters and pros alike. I can't think of anyone who wouldn't stand to benefit from learning the techniques that David teaches."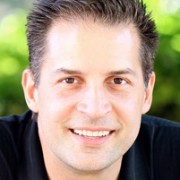 I've been to all of David Freeman's seminars and the reason I go to them is that although there may be lots of books and videos online that will tell you how to write or.
Speak better at conferences, in reality those books only "tell" you to be better or more creative, but they do not tell you "How To."
That is the most important part and David actually teaches you "How To" and he has done this consistently in every seminar I've been to.
A few years back I had to speak at the TED Conference, and my only regret is not having taken this class before standing on that stage.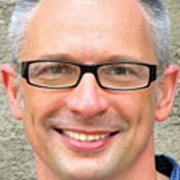 My whole writing career literally took off two months after I attended David Freeman's "Beyond Structure."
Utilizing what I had learned in the class, I wrote a pilot for USA Networks. Because of the suc- cess of the USA Network pilot, they asked me to write the TV adaption of the film "Thank You for Smoking." which was the second of three pilots I sold since attending David's class (two for USA Networks, one for NBC).
I truly believe I owe my writing career to the techniques I learned from "Beyond Structure."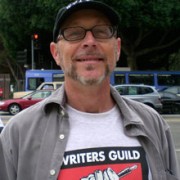 "David Freeman has broken down the craft and art of screenwriting into its building blocks – a periodic table of highly effective techniques that the masters have been using and which now anyone can learn. He can even take a difficult subject like how to add emotional layers and depth to a scene or script and show exactly how it's done. I don't think this information is available anywhere else."
About David Freeman
From Hollywood to Branding
David spans three worlds. He began in, and still works half time in entertainment. David helps create television dramas for FOX. He has also sold scripts and ideas to numerous Hollywood film studios (Sony Pictures, Columbia Pictures, Paramount Pictures, etc.)
Having deconstructed hundreds of techniques for creating unique and emotionally engaging characters and stories, he has taught at film studios and television companies across the globe –– companies as diverse as Pixar, Disney, among many others.
The techniques that make a compelling hero make a great brand, since a brand has a "personality" just like a character. David's techniques address the subconscious. People aren't aware of all the reasons they bond with a character, plot, or brand, but David does.
The other two worlds David is in are Branding and Speaking. He has consulted for many brands including CBS Radio, Tyson, and other FORTUNE 1000 Brands.
David is a sought after global speaker who teaches in his "Center of Influence" class exactly how to hold an audience of 500 or of 5, spellbound for minutes or for hours… persuading them to take action, whether that action be changing the world or buying your product or service.
David welcomes your correspondence at David@DavidFreeman.tv